JOE MEEK
---
Joe Meek - a Portrait
Part 1: In the beginning
(

hier!)
Joe Meek left school at the age of 14 without graduation. All his life he had strange grammatical ideas and used his very own orthography. Even as a child he was a fervent electronic tinkerer; he had an apprenticeship as a radio and TV technician; in the Royal Air Force he served as a radar mechanic. On weekends he took his giant custom-made loudspeakers and worked as a DJ in the pubs of the neighbouring villages. For a local amateur theater group he recorded wonderful scary sound effects, he specialized in horrible car crashes.
In 1955, after his military service, Meek moved to London. First he had a job at the service department of London's biggest radio and TV shop; in its record department he made first contacts with record industry salesmen. In 1956 he switched to the IBC Studio (at that time one of London's biggest sound recording studios), where he briefly operated film projection machines there for a while, but then he became part of a team that traveled through the British backwater municipal halls and marquees to record the Radio Luxembourg roadshow "People Are Funny". He did this well enough to be deployed after a couple of months for music recordings in the studio in London. As "Junior Engineer" he recorded stars like Shirley Bassey or Petula Clark without having any influence on the sound design of the recordings. He miked legendary hits like Petite Fleur by Chris Barber's Jazzband & Monty Sunshine (1956) or Lonnie Donegan's Don't You Rock Me Daddy-O (1957), and sometimes - as in Petite Fleur, even more in Humphrey Lyttelton's Bad Penny Blues - one can sense his touch already.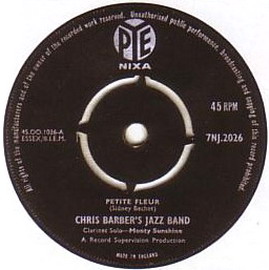 Chris Barber's Jazzband & Monty Sunshine: Petite Fleur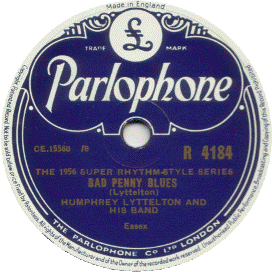 Humphrey Lyttelton & Band: Bad Penny Blues
In 1957, Humphrey Lyttelton's producer Denis Preston founded his own sound recording studio and offered Meek a job there. Here, at Lansdowne Road, Meek had many more possibilities to pursue his own ideas. For a while he even worked on a quadrophonic recording system for film music, but apparently it was too early for this, nobody wanted to use it.
But in the long run, being an employee wasn't to Meek's taste, and, what's more, he still was merely a technician who had to put the ideas of the music producers into practice; only in exceptional cases did he have the chance to realize his own recording ideas. So he wanted to become a producer himself to get free range for his skills.
The first steps he had done already: In the bedroom of his apartment in 20, Arundel Gardens, in the London neighborhood of Notting Hill, he had set up a tiny little recording studio. There (and clandestinely at night at Lansdowne) he produced a couple of recordings with a handful of musicians he knew, and tried to sell these recordings to record companies; the first one was Sizzling Hot, recorded by a skiffle band named Jimmy Miller & The Barbecues in September 1957.
Since the mid-fifties, Meek had written his own songs from time to time. One of them fell into the hands of producer George Martin who recorded it with singer Eddie Silver: Put A Ring On Her Finger. The song was a flop in England, but in the U.S., Les Paul & Mary Ford heard the record. In 1958 they recorded a cover version, and this one reached #32 of the U.S. charts.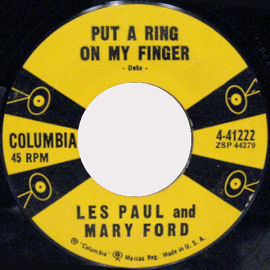 Les Paul & Mary Ford: Put A Ring On My Finger
This was the first time Meek made money with a composition. Some more cover versions of his song followed, one of them by singer Tommy Steele. All in all, Meek earned around 3000 Pounds with this (not too remarkable) composition, which was approximately something between three and four years' worth of salaries for an average employee at that time.
Tommy Steele: Put A Ring On Her Finger
This success was recommendation enough. Now Meek was able to sell his production Be Mine with singer Lance Fortune to Pye Records (which, interestingly, was a cover version of a German schlager named Alle Mädchen wollen küssen; more details see here) - and this one became a hit; it was released in January 1960 and peaked at #4 of the British charts.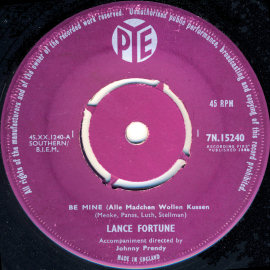 Lance Fortune: Be Mine
---
Sources see part 13
---
[Home] [Joe Meek Portrait] [Complete Recordings] [Meek Compositions] [Goddard Compositions] [Triumph Story] [CD Discography] [Noten/Scores] [Telstar Cover Versions] [Meek in Germany] [Literature, Documentaries etc.] [Miscellaneous] [Links] [About] [Contact] [Sitemap]
---
© 2006 Jan Reetze
last update: May 18, 2010